---
Your Community Gathering Place in the heart of White Rock, BC.
Voted "BEST COFFEE SHOP" 3 years in a row, Peace Arch News Readers' Choice Award
---
Home of the best coffee in White Rock!
Welcome to Laura's Coffee Corner, home of the best coffee in White Rock, British Columbia!
Everything we serve is made in-house and from scratch.
We're proud of the vibrant, warm space we've created and invite you to come see for yourself how stopping in at Laura's feels like coming home.
We're located at the corner of Pacific Avenue and Fir (one of the historic Five Corners).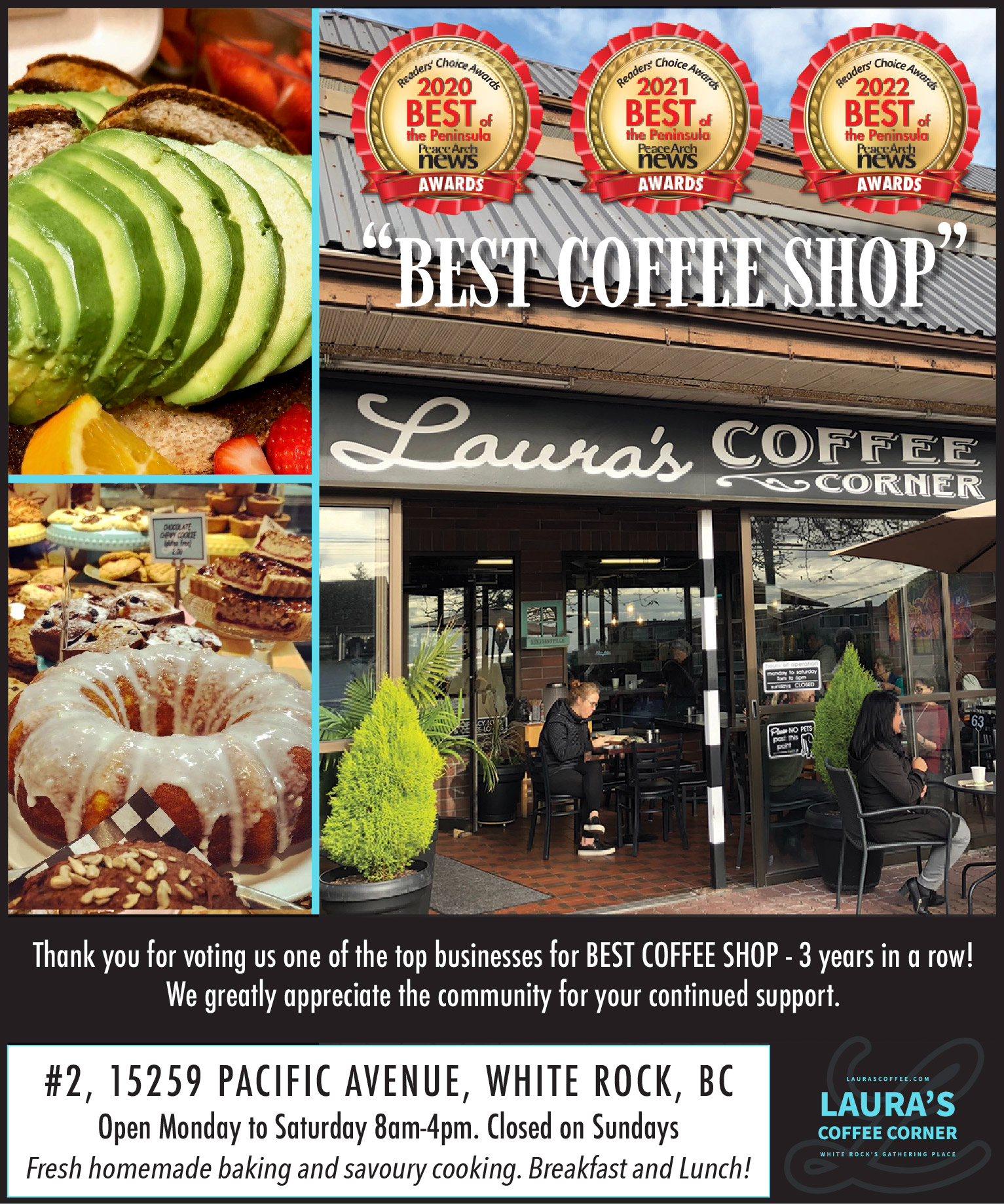 ---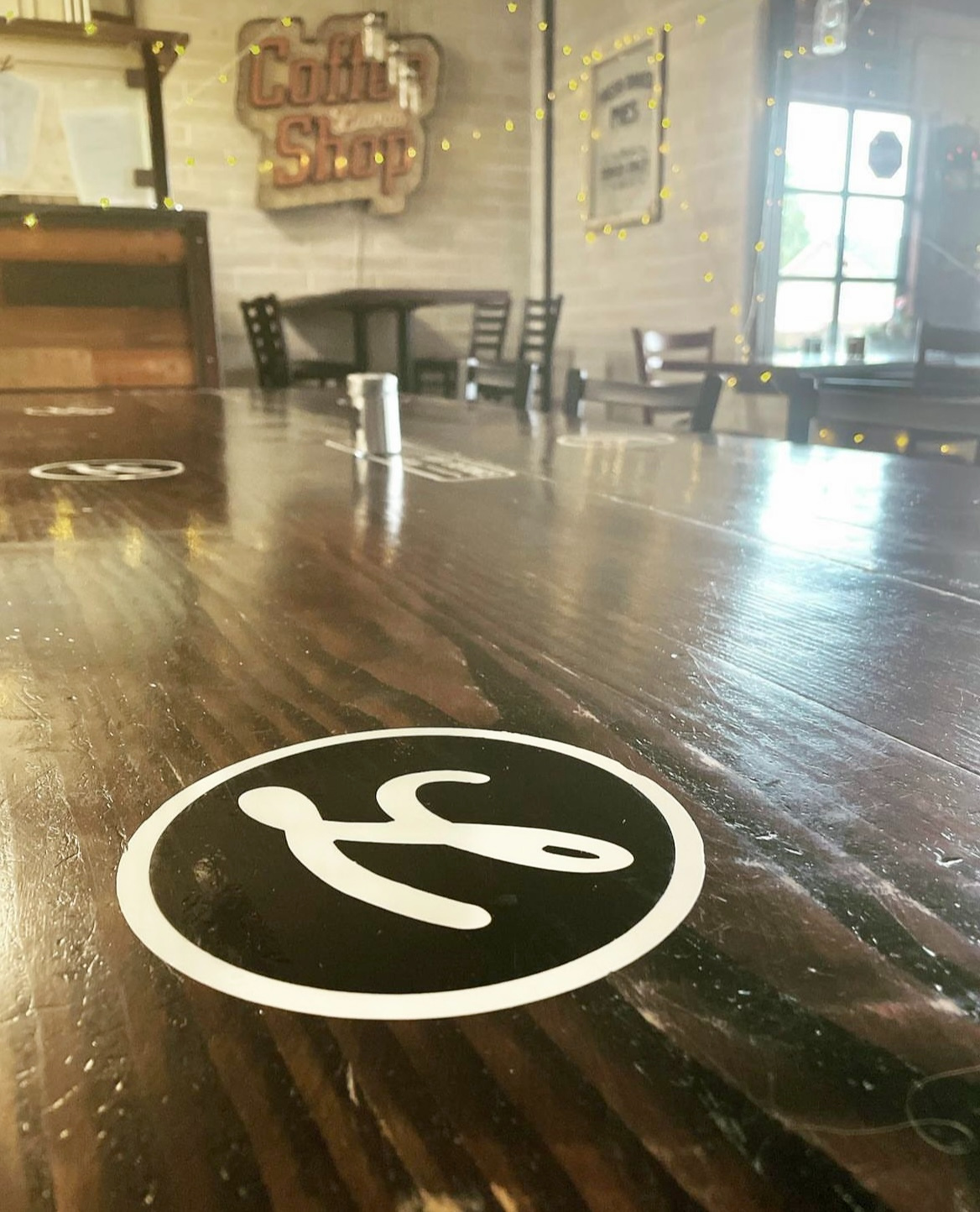 coffee plus so much more
It's true, we believe we have the best coffee in White Rock, as do most of our regular customers, but...
We also have a whole lot more goodness in our baked goods and breakfast and lunch specialties.
---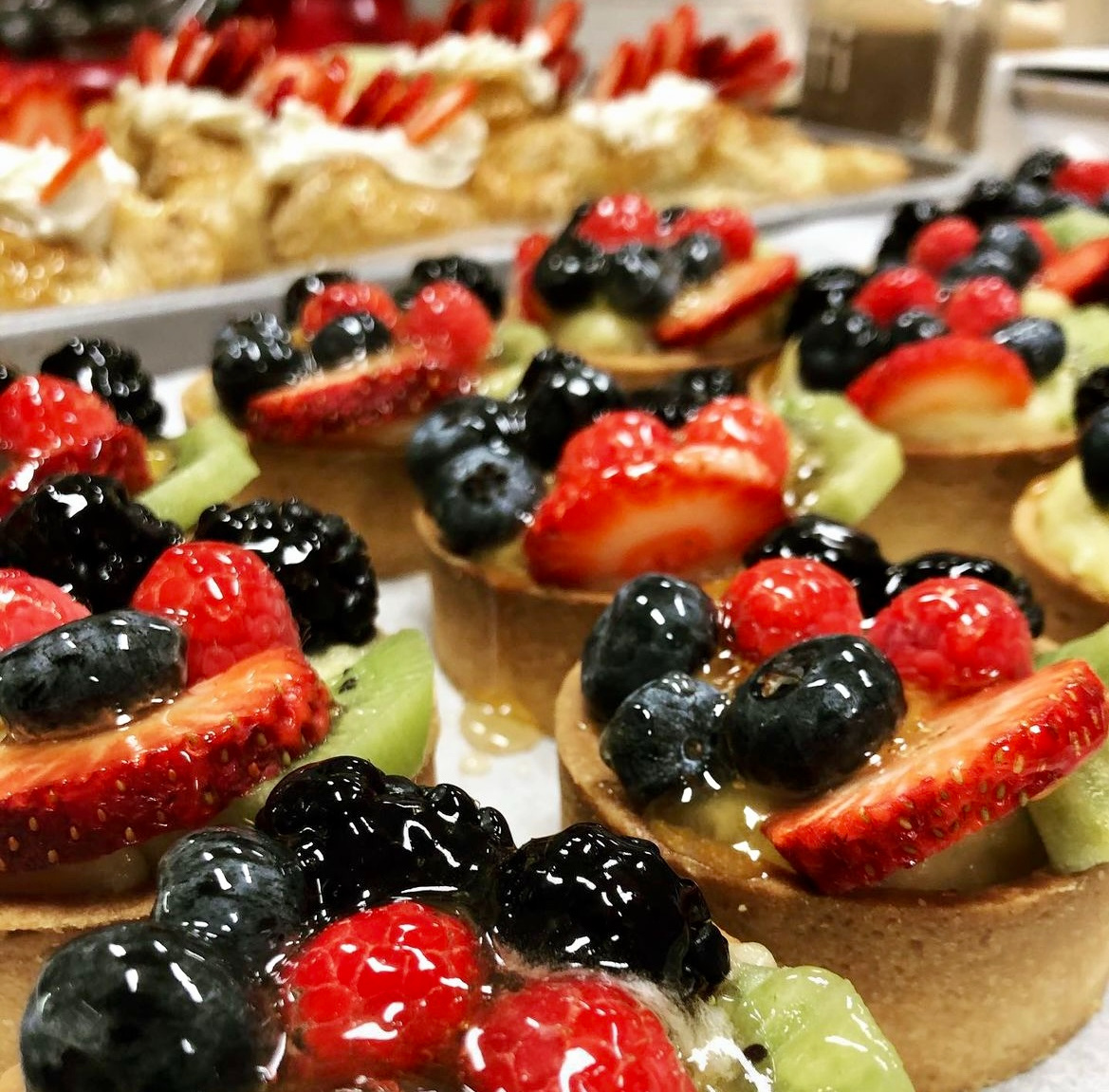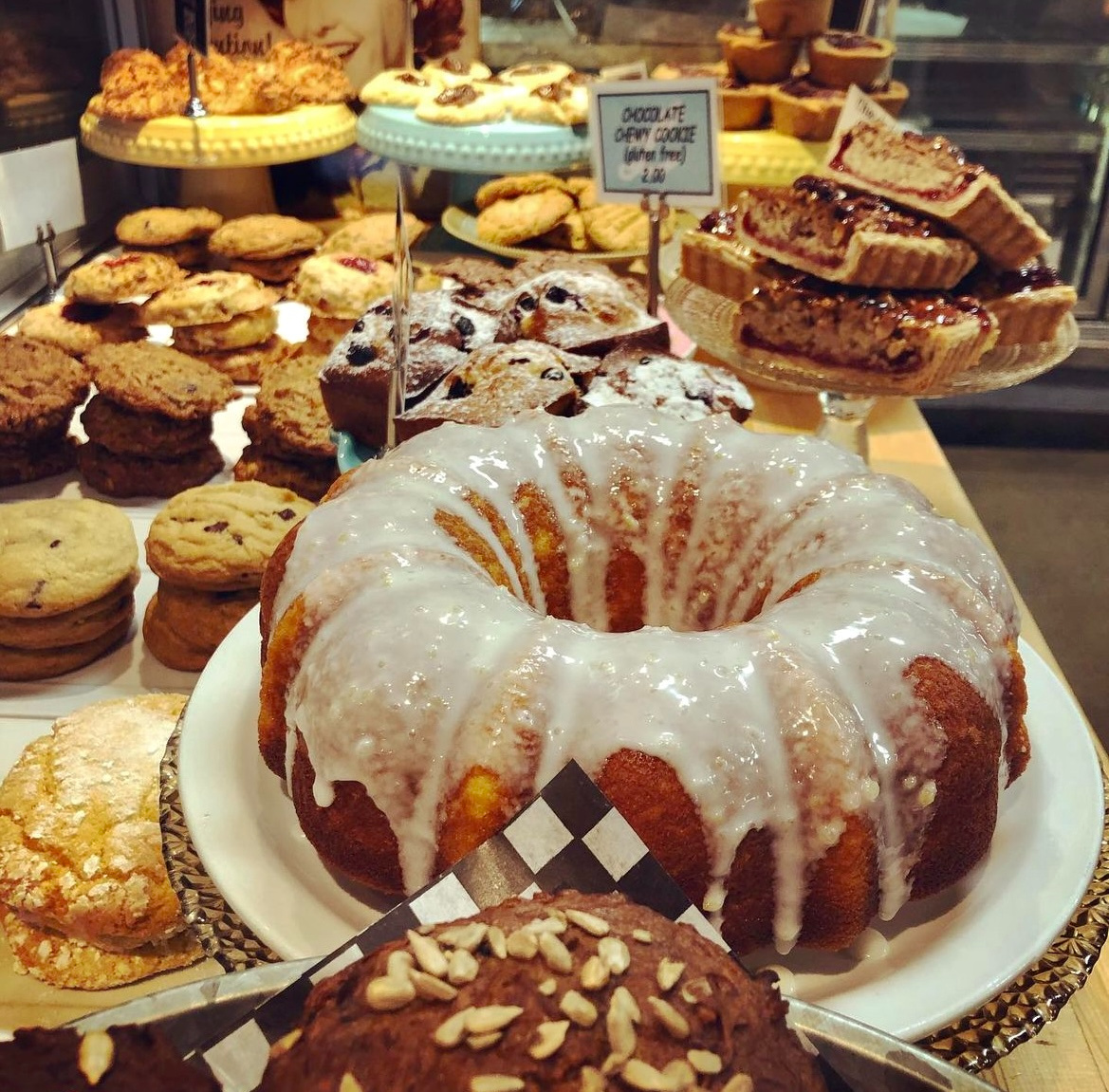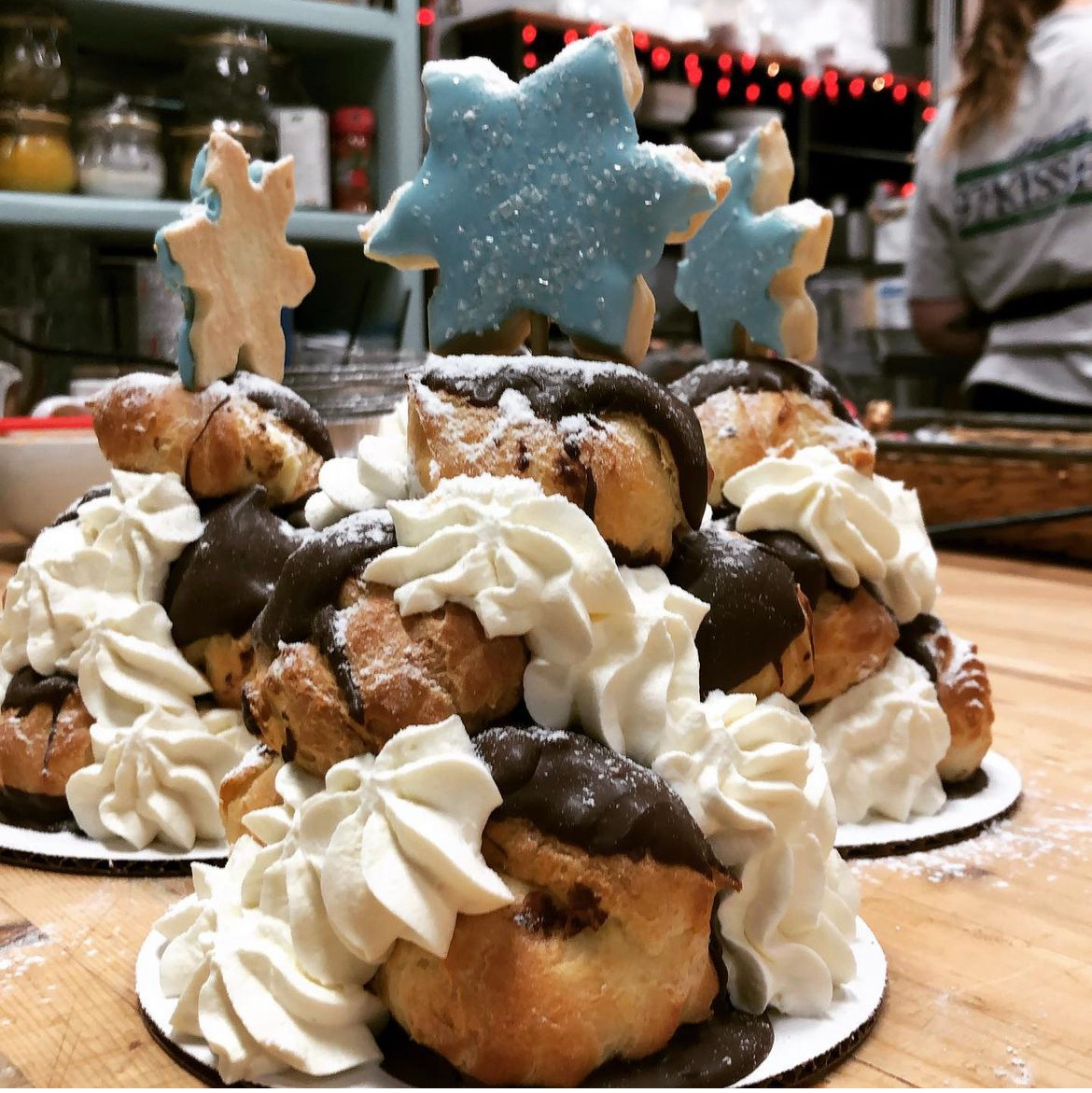 ---
"Fantastic independent little coffee shop. Never disappointed. Great service, atmosphere to look forward to and all the goodies are baked on site daily by the attentive owner."
---
our fearless leader
Laura's Coffee Corner was originally established on the other end of the block and across the street on April 1st, 2010.
"It was my dream to have a café, and I knew that specific corner of White Rock (one of the historic Five Corners) was nothing short of a gem.
I opened with only three employees, ten seats, and 700 square feet to work with, but still managed all the baking, cooking, and catering!"
-Laura Cornale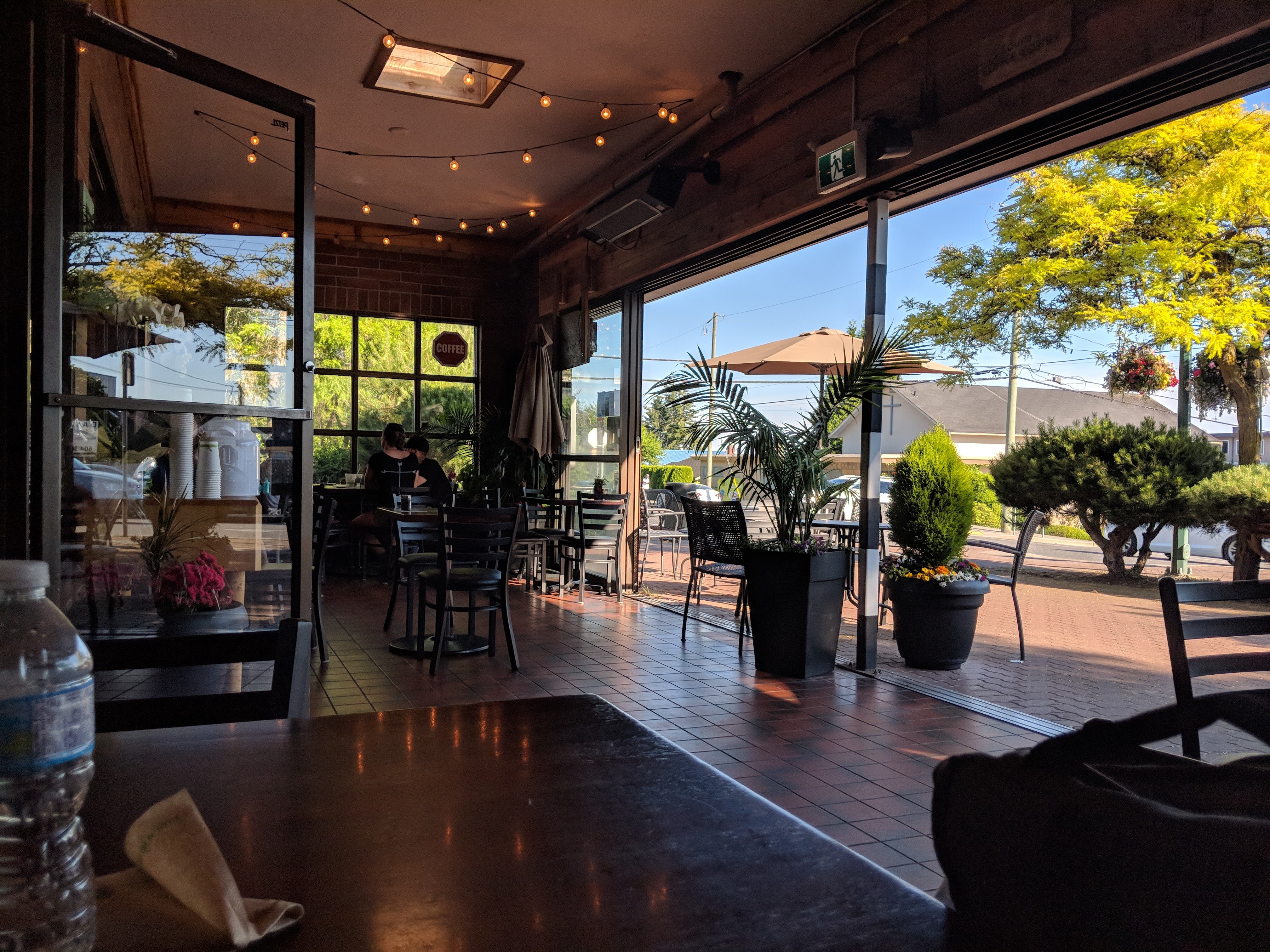 about laura and her coffee shop
---
If you ask, Laura will tell you she learned all about baking and cooking through her Italian mother, starting at around the age of 10, and her business acumen comes from working for her brother for 12 years at his bakery. She says, "he taught me a lot and I knew I had to take the risk to try it myself."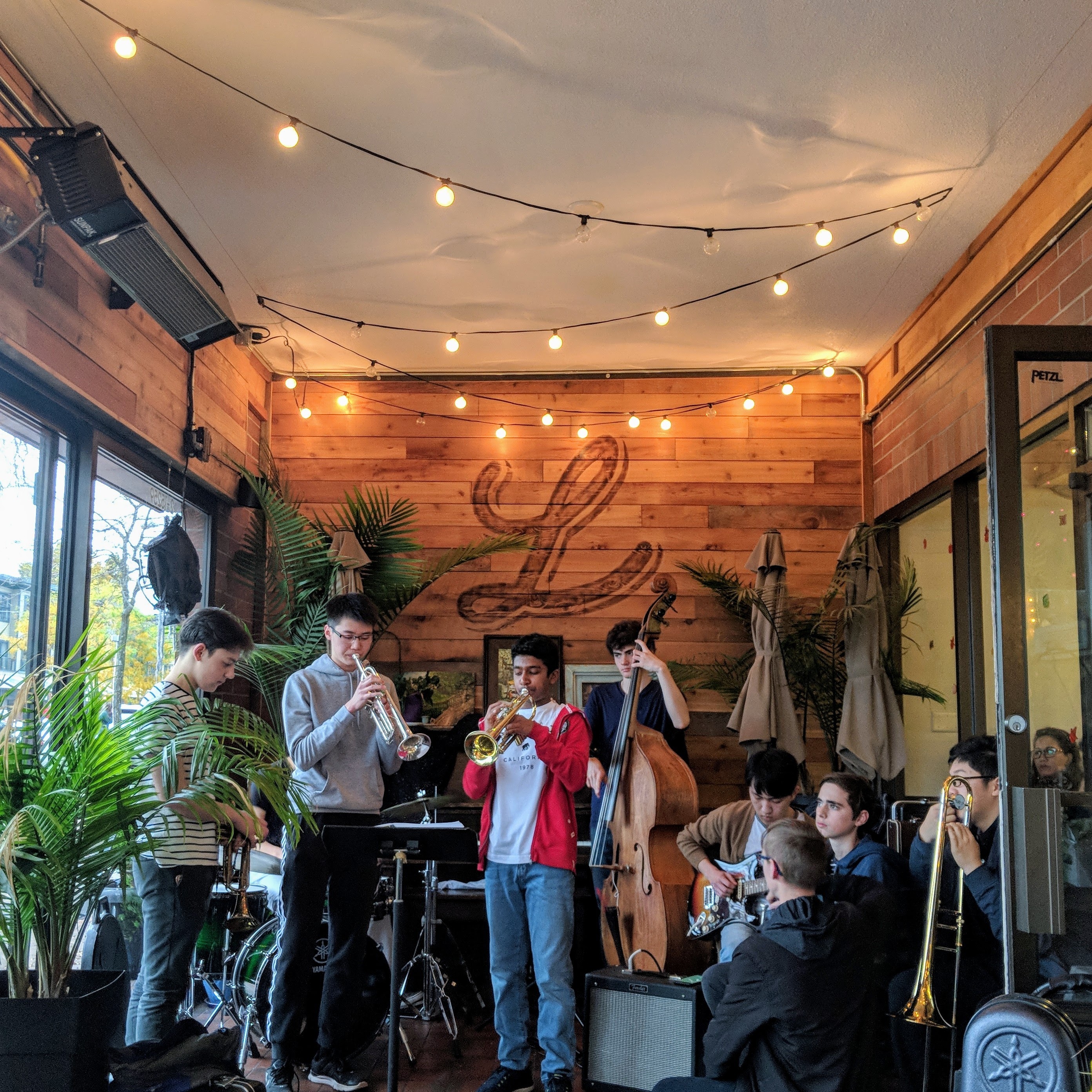 ---
community
---
Laura loves her community of White Rock, BC...and it shows. She can usually be found backing a new or established entrepreneur in their endeavours or in causes she feels strongly about. She says her love of community comes from the love and support she feels she's received in the past and just wants to give back.
---
A HUGE Thank you to everyone who came out yesterday and purchased a Hot Beverage!We raised $669.00 for the BC SPCA Surrey Education and Adoption Centre @bcspca who have been assisting in housing evacuees devastated by the BC Floods ❤️#donate #adopt #foster #volunteer #educate #believe #community #gratitude #thankful
Last night I was the Award Recipient in the Small Business Category for The Peace Arch Hospital Foundation Gala.I am glad to have a space where I am able to raise awareness, fundraising, and let my stress baking and cooking be appreciated by the Health Care Workers at Peace Arch Hospital. ❤️The work being done by the Peace Arch Hospital Foundation is amazing and can feel the love and support of this community 😘@peacearchfoundation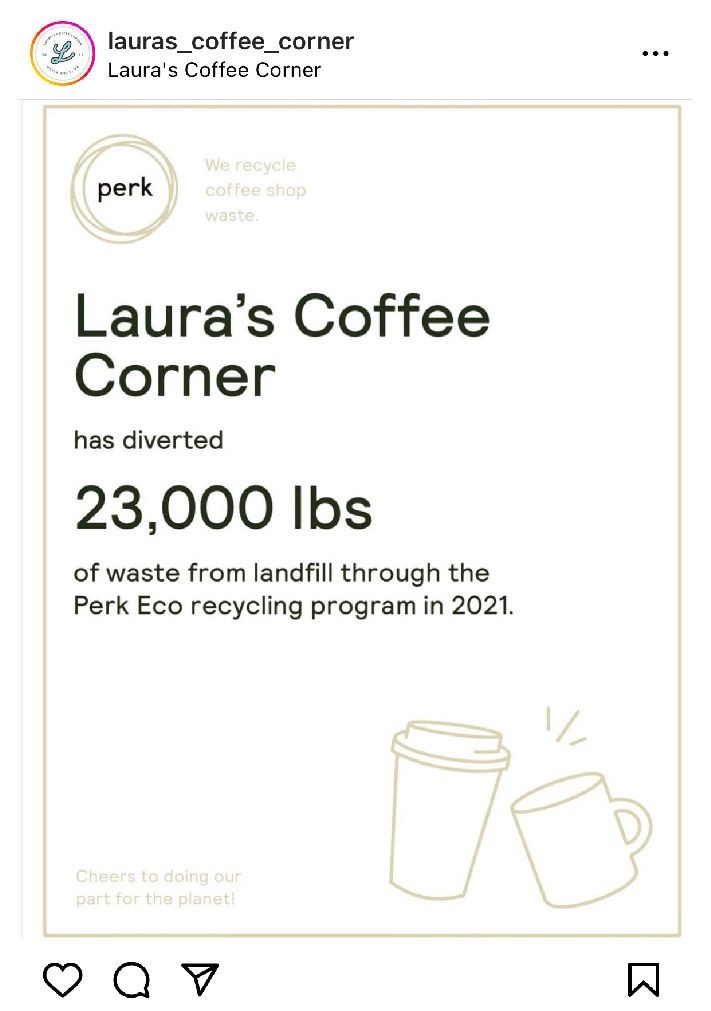 I joined @perk_eco as my Garbage was going INSANE with all the C-19 restrictions and went to Take Out containers, cutlery, cups, etc…I was saddened to see this as well as my wallet as Garbage prices are just crazy and not cheap!We have made an Impact!1680 lbs Diverted from landfill
56 Bags Collected
56 🌲 Trees planted
Which will take 9.3 Tonnes of Carbon Dioxide out of our air every year for as long as the trees live!This makes me happy 😃
Thank You Semiahmoo House Society for the lovely gift and thanking you for all you do in providing training for adult individuals with disabilities to find employment. I now have three great new additions to my staff, Derek, Janek and Trevor (not in photo).#community #supporteachother❤️ #supportlocal #workingtogether #teamworkmakesthedreamwork
We have all had to use Peace Arch Hospital at least once. I know I have been there many times and Peace Arch Hospital does have a special place in my heart. ❤️From August 23 to August 27 we celebrated Peace Arch Hospital's 68th Birthday by donating $2 from every Hot or Cold Coffee Sold!Raised $2920 which was 1460 coffee based beverages!I will make it an even $3000. As this community keeps growing we need the resources and medical equipment!A huge thank you to all my coffee friends as you have all made a difference 😘@peacearchfoundation#community #coffeelovers #raisingfunds #coffee #hospital #foundation #grazie #thankyou
$2 from every Hot Beverage Sold Today will go to the @bcspca Surrey Education and Adoption Centre as they have been housing evacuated pets devastated by the BC floods.
Also taking pet food donations as they are In desperate need!
Come on by!!!#community #gratitude #letshelp #animals #pets #anythinghelps❤️
I've been enjoying Laura's Coffee Corner for over 10 years and it's only got better! Outstanding service and quality every time. I also love the effort Laura and staff put into community connection! Nothing better than having a local spot where everyone knows your name, your kids, and checks in how you're doing. I feel the love every time I stop by!
where to find us
---
We are located at:
15259 Pacific Avenue, White Rock, BC V4B 1P8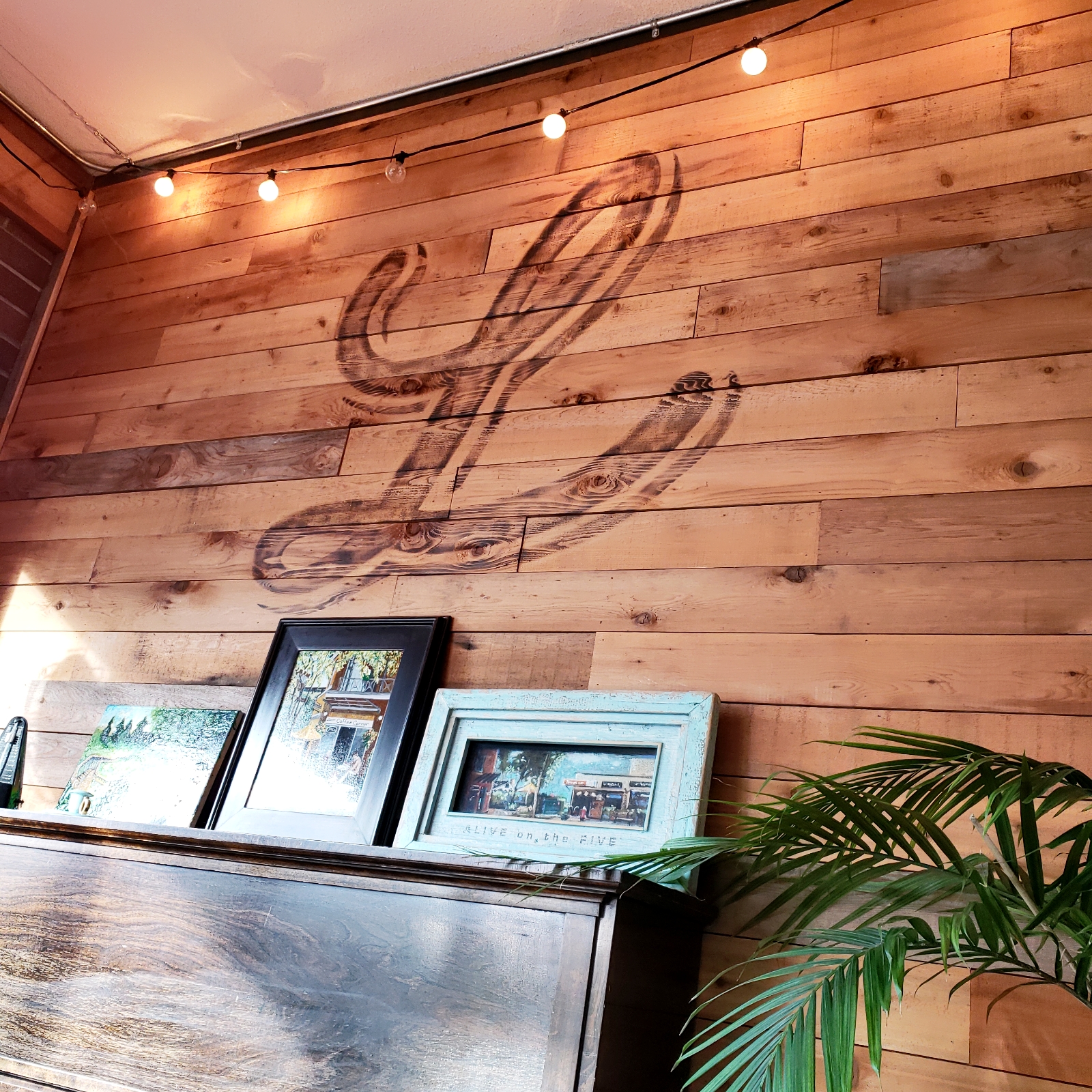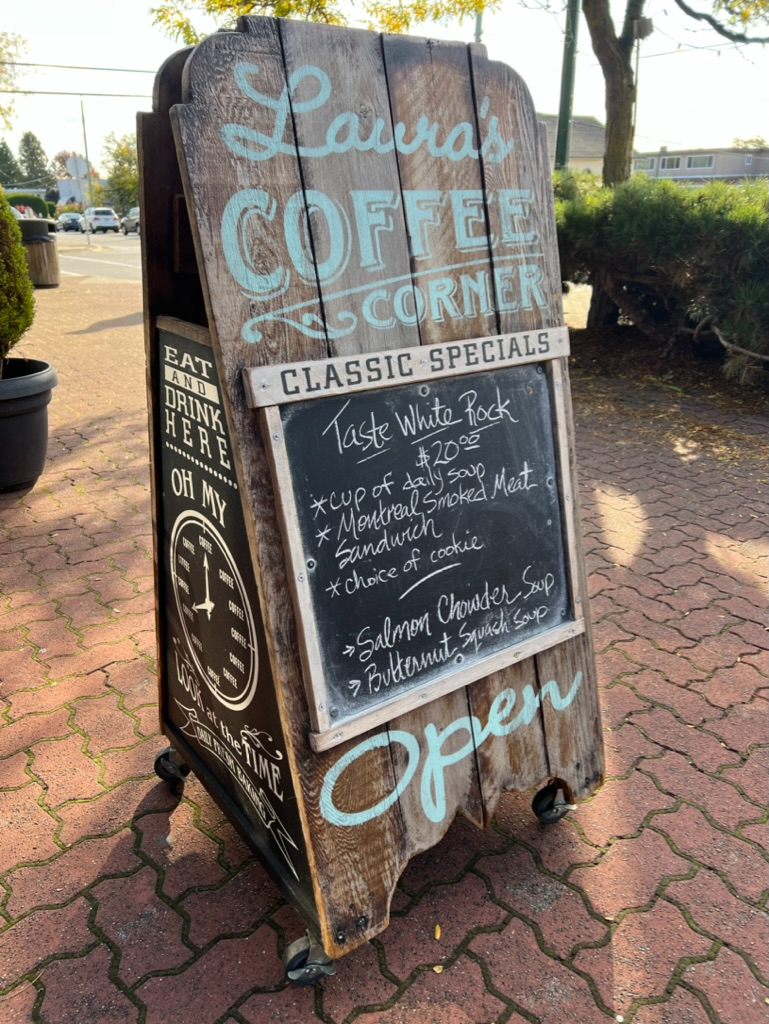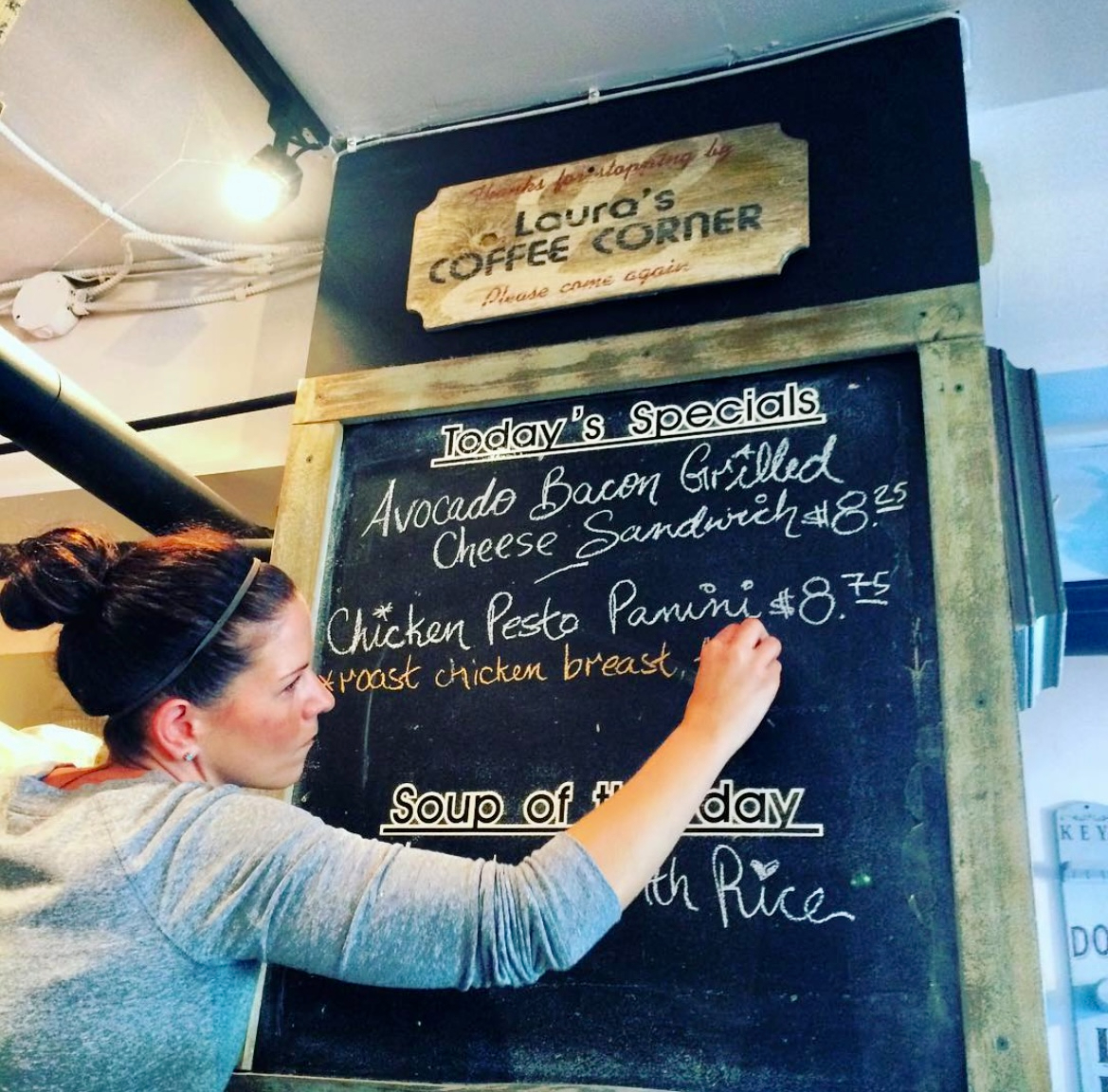 ---
hours of operation
WE ARE OPEN:
Tuesday to Saturday: 7:00am to 4:00pm
Sunday: 9:00am to 3:00pm
---
"Best coffee around. All their baked goods are done fresh each morning on site. Welcoming staff, cozy seating, great service."
contact us
Need to get a hold of us?